The Global Panel launches a new policy brief on Biofortification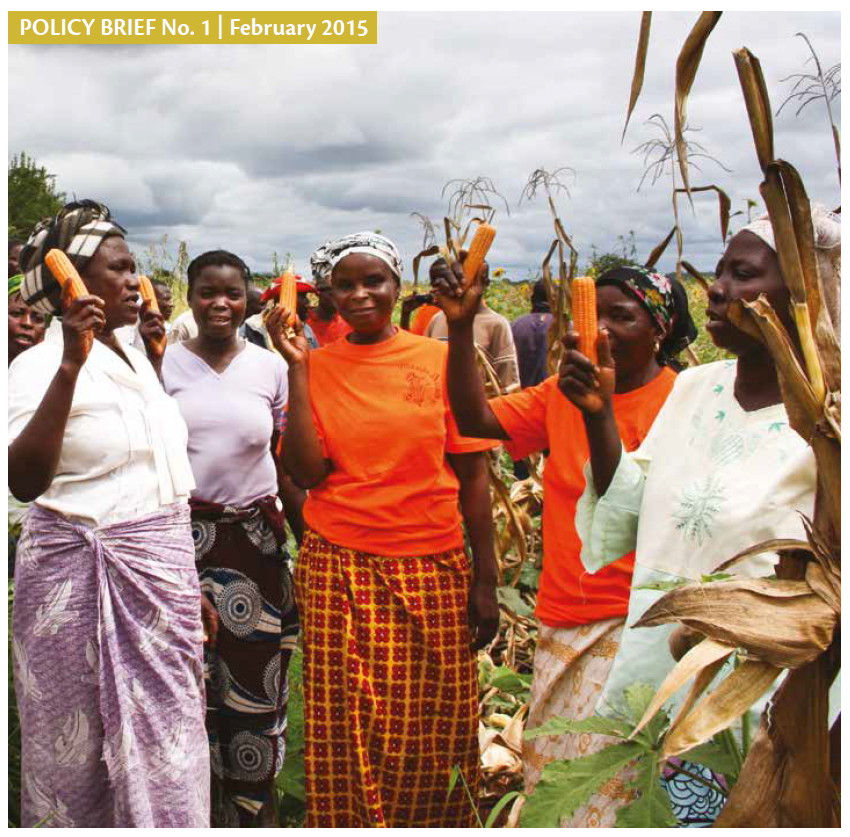 Biofortification: An Agricultural Investment for Nutrition urges policy makers to adopt biofortification as one element of a nutrient-sensitive national agricultural research and investment strategy. 
"Policy makers have a key role to play in tackling hidden hunger." says Sir John Beddington, co-chair of the Global Panel. "Thanks to an innovative approach called biofortification, micronutrients can be provided to millions of people in the food they eat every day. Biofortification complements the existing mix of micronutrient interventions available to governments."
Biofortification offers a way to reach poor consumers who have difficulty in accessing micronutrient-rich diets, food supplements or conventionally fortified processed foods.
Roughly one third of the world's population suffers dietary deficiencies of vitamins and minerals, compromising their health and impairing their productivity. Especially poor rural populations in low and middle-income countries suffer from micronutrient deficiencies (or 'hidden hunger'). Their low incomes and limited access to food leads to a monotonous nutritionally inadequate diets.
Micronutrient malnutrition is also associated with rapidly growing problem of obesity and non-communicable diseases. Low quality diets based heavily on highly processed, nutrient-poor foods lie at the core of the problem.
The technical evidence in the policy brief shows that a growing body of scientific literature confirms that biofortified crops have nutritional properties that can benefit the nutritional status of children, mothers and other vulnerable groups.
In biofortification, conventional crop breeding techniques are used to identify varieties with particular high concentration of desired nutrients. These are then cross-bred with high-yielding varieties to develop biofortified varieties that have high levels of, for instance, zinc or betacarotene, in addition to other productivity traits desired by farmers.
When biofortified crops are combined with interventions that promote dietary diversification, real progress can be made to benefit millions of households. In Nigeria for instance, with the strengthened regulatory and legal framework and infrastructural support, Nigerian multiplication programmes are expected to allow 80 million Nigerians to have access to more nutritious diets in the coming 4 years.
The Global Panel urges policy makers to adopt biofortification, but emphasises that biofortification should not be looked at in isolation. Policy makers should not see it as an alternative to other nutrition-enhancing interventions, but consider it as one component of a suite of complementary strategies to reduce micronutrient deficiencies.
The UK Parliamentary launch event is hosted by the All Party Parliamentary Group on Agriculture and Food for Development and co-organised with HarvestPlus.