Featured articles and events
A side event to present analysis on different aspects of the UNFSS national commitments through the lenses of nutrition, gender and food system actions.
The brief presents evidence to show how food systems have no viable future without delivering on climate change and planetary goals.
The Global Panel held its 9th annual meeting at St Georges, Windsor Castle in mid-February discussing the progress of the Panel in last year and the potential for influencing key forthcoming international policy fora.
In this section you can read and download the Global Panel briefs and reports:
The Global Panel on Agriculture and Food Systems for Nutrition works with international, multi-sector stakeholders, to help governments in low- and middle-income countries develop evidence-based policies that make high-quality diets safe, affordable and accessible.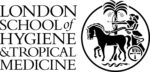 The Global Panel provides policy leadership to maximise the contribution of agriculture and food systems
to improve nutrition and health outcomes in low- and middle-income countries.
Discover how we are making a difference.
Global Panel is supported by