New Opinion Piece:
WorldFish and UN Nutrition: Harnessing aquatic foods for sustainable healthy diets
New Opinion Piece:
Nature Food: A 'net zero'– equivalent target is needed to transform food systems
Panel member Dr Celso Moretti participated in the COP26 event:
Addressing the triple burden of climate change, conflict and malnutrition to improve prospects for peace
In this section you can read and download the Global Panel briefs and reports:
The Global Panel on Agriculture and Food Systems for Nutrition works with international, multi-sector stakeholders, to help governments in low- and middle-income countries develop evidence-based policies that make high-quality diets safe, affordable and accessible.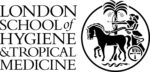 The Global Panel provides policy leadership to maximise the contribution of agriculture and food systems
to improve nutrition and health outcomes in low- and middle-income countries.
Discover how we are making a difference.
Global Panel is supported by