Today we launch our Policy Toolkit. This Tool has been designed to be of real practical help to sub-Saharan Africa and South Asia and help policy officials deliver on the pledges made at the UN Food Systems Summit. It can help connect high-level policy decisions with on-the-ground interventions across food, agriculture, nutrition and health, using a food systems approach.
In this section you can read and download the Global Panel briefs and reports:
The Global Panel on Agriculture and Food Systems for Nutrition works with international, multi-sector stakeholders, to help governments in low- and middle-income countries develop evidence-based policies that make high-quality diets safe, affordable and accessible.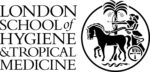 The Global Panel provides policy leadership to maximise the contribution of agriculture and food systems
to improve nutrition and health outcomes in low- and middle-income countries.
Discover how we are making a difference.