Featured articles and events
Presenting to the APPG
On the 22nd November 2022 the Global Panel held a meeting at the House of Lords, Westminster, hosted by Lord Ewen Cameron of Dillington. Prof Marco Springmann, co-author, presented the findings from our subsidies technical paper.
An opinion piece by the First Lady of Ghana, Rebecca Akufo-Addu on why  COP27 must prioritise climate adaptation of food systems, especially in low and middle income countries.
This brief aims to inform the debate around rebalancing and repurposing agricultural subsidies and fiscal resources in sub-Saharan Africa.
The Food Systems Policy Tool helps policymakers in LMICs prioritise actions to transform their Food Systems, promote a healthy diet, and deliver on the UNFSS pledges made.
In this section you can read and download the Global Panel briefs and reports:
The Global Panel on Agriculture and Food Systems for Nutrition works with international, multi-sector stakeholders, to help governments in low- and middle-income countries develop evidence-based policies that make high-quality diets safe, affordable and accessible.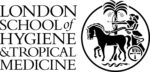 The Global Panel provides policy leadership to maximise the contribution of agriculture and food systems
to improve nutrition and health outcomes in low- and middle-income countries.
Discover how we are making a difference.
Global Panel is supported by