Recent Opinion Piece
Dr Akinwumi Adesina, Nature Food: It's time to nourish Africa once and for all
Read about our 2 day event at Windsor Castle discussing a 'net-zero equivalent' target for food and how this could play a key role in addressing global environmental challenges while improving nutrition and dietary health.
Foresight 2.0 report 'Future Food Systems – for people, planet and prosperity', a briefing for the Food and Agriculture Organization (FAO) Regional Office for Africa
In this section you can read and download the Global Panel briefs and reports:
The Global Panel on Agriculture and Food Systems for Nutrition works with international, multi-sector stakeholders, to help governments in low- and middle-income countries develop evidence-based policies that make high-quality diets safe, affordable and accessible.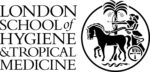 The Global Panel provides policy leadership to maximise the contribution of agriculture and food systems
to improve nutrition and health outcomes in low- and middle-income countries.
Discover how we are making a difference.
Global Panel is supported by