Launch of 'Food Systems & Diets: a Handbook of Essential Policies'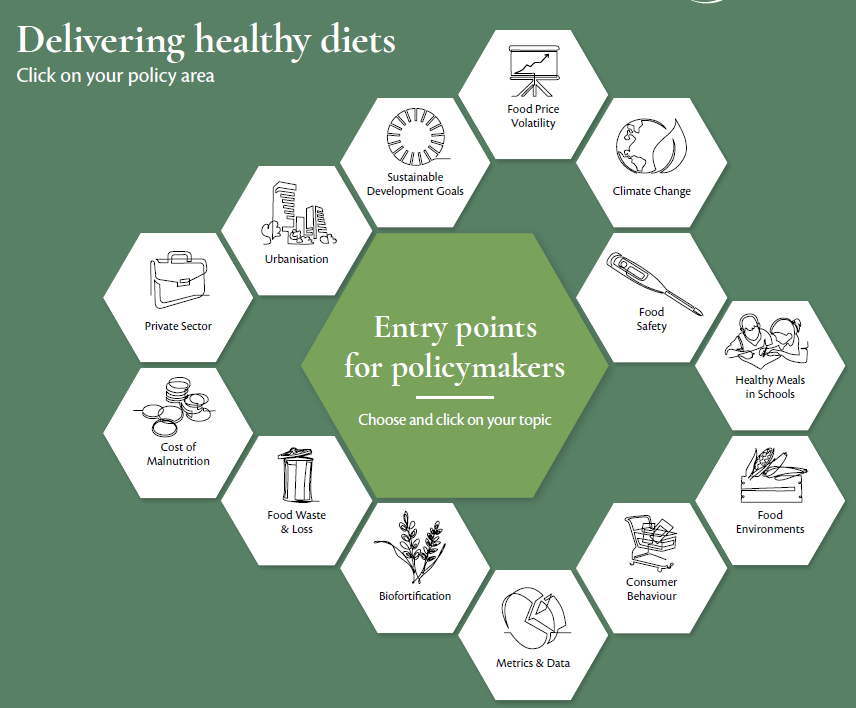 19th December 2019 – Last week, the Global Panel launched its new policy tool: Food Systems and Diets: a handbook of essential policies. The Handbook is an accumulation of the Global Panel's policy briefs to date, and aims to provide a body of knowledge on how food systems can influence the production and consumption of safe, affordable and healthy diets.
Produced as an interactive PDF, the Handbook focuses on providing key facts, policy examples and recommendations to stakeholders working across the food system. The target audience for this tool is government policymakers in low- and middle-income countries, technical experts in government, non-government organisations, civil society and the private sectors, students, and academics.
The launch, organised as a side event to the Feed the Future Symposium in Nepal, was held on December 10th 2019. The event was Chaired by Global Panel Member Prof K. Srinath Reddy, President of the Public Health Foundation of India, and was followed by a demonstration of the tool and panel discussion of distinguished speakers including:
Prof K. Srinath Reddy, President, Public Health Foundation of India; and Global Panel Member
Howarth Bouis, Founding Director of HarvestPlus, African Leaders for Nutrition Champion and World Food Prize laureate
Dr Kiran Rupakhetee, Joint Secretary and Chief of Good Governance and Social Development Division, National Planning Commission, Government of Nepal
Ramesh Kant Adhikari, Former Dean- Institute of Medicine
Ram Shrestha, Senior Quality Improvement Advisor on Community Health and Nutrition for the USAID-funded Health Care Improvement Project
This event marked the official first launch of the Handbook which is now available through the Global Panel website: www.glopan.org.