Resilient Policies for Nutritional Security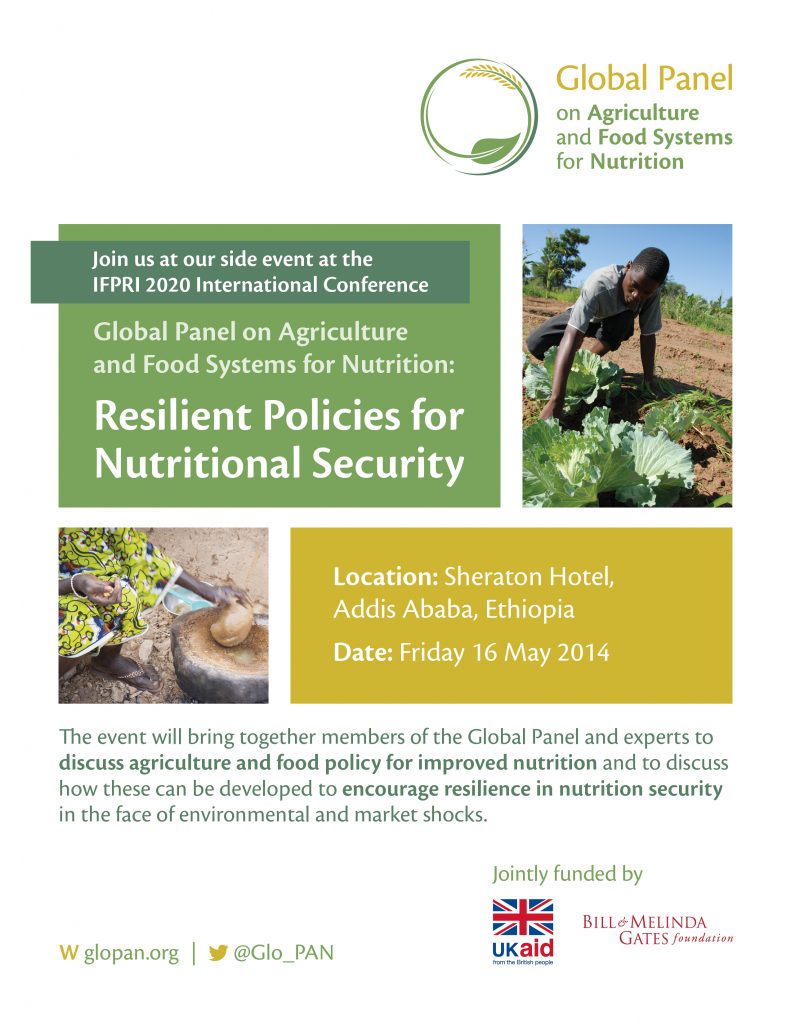 Chair: Emmy Simmons, Global Panel Member
Speakers:
Emmy Simmons, Chair and Global Panel Member
Hans Joehr, Global Head of Agriculture, Nestlé
Eric Muraguri, Director, Chicken Choice
Bonnie McClafferty, Director, Agriculture and Nutrition, Global Alliance for Improved Nutrition (GAIN)
Bart Minten, Senior Research Fellow, Development Strategy and Governance Division, IFPRI, and Program Leader, Ethiopia Strategy Support Program
This meeting brings together members of the Global Panel and international experts to discuss agriculture and food policy for improved nutrition, and specifically how policies relating to food systems can secure consumers' expanded and more resilient access to nutritious foods. Policies affecting storage, transport, processing and trade have considerable potential to enable supply chain investments that cushion against shocks to local production. Other policies may be needed to ensure that nutritional quality is also maintained or even improved in diverse, resilient, and healthy diets are to result. We will present examples of such policies and discuss the challenge of policy interventions in food systems for improved resilience.
The Global Panel side event "Resilient Policies for Nutritional Security" takes place on Friday 16 May 2014 in Addis Ababa, Ethiopia. Visit the IFPRI website for exact timing and location.
The IFPRI 2020 international conference "Building Resilience for Food and Nutrition Security" takes place from 15-17 May 2014 in Addis Ababa, Ethiopia.