Harnessing aquatic foods for sustainable healthy diets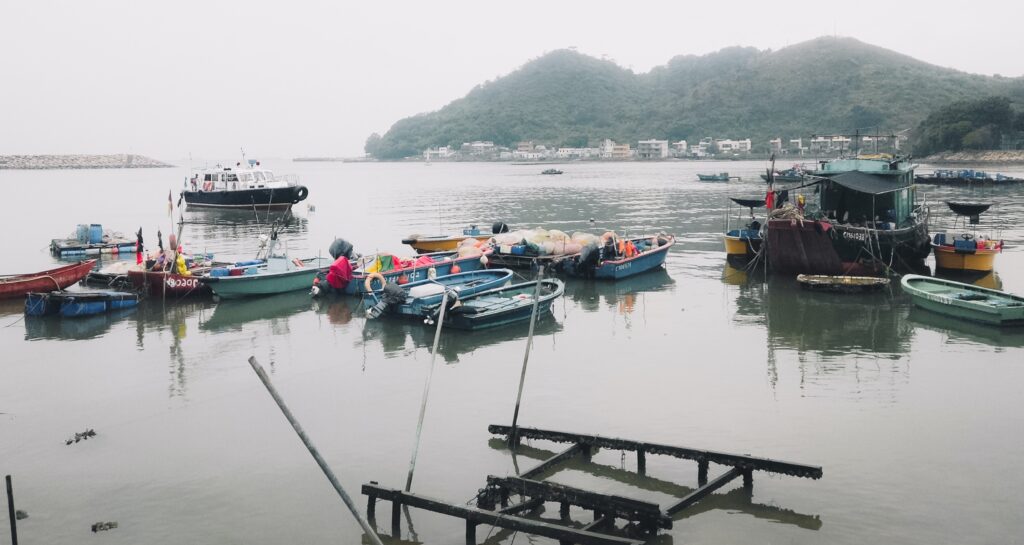 Co-authored by Global Panel Chair Sir John Beddington, Dr. Naoko Yamamoto, Chair of UN Nutrition and Dr. Gareth Johnstone, Director General of WorldFish. It highlights the important role that aquatic foods play in sustainable healthy diets and the potential of sustainable aquaculture and fisheries, in combination with reduced food loss and waste and supportive fiscal policies in building resilient food systems. These various entry points are offered as a menu of solutions for contributing to diets that are healthier and produced more sustainably, particularly in LMICs. With specific reference to the Panel's new brief, Harnessing Aquaculture for Healthy Diets, and the recent UN Nutrition discussion paper, The role of Aquatic Foods in Sustainable Healthy Diets, the Op-ed will draw attention to the crucial role aquatic foods and aquatic food systems play in the call for a global transformation of food systems for more sustainable healthy diets for all and aim to present a compelling case for why policymakers should consider aquatic foods and sustainable food systems as a key feature of their policy portfolio.
---
Diving deep into the diversity of fish and other aquatic foods offers an unmatched potential to transform food systems for healthier people and a sustainable planet.
The recent UN Food Systems Summit and COP26, generated a consensus around the urgent need to reshape food systems that can deliver diets to everyone that are healthy, safe, secure and sustainable. The challenge now for world leaders and policymakers, is to turn these aspirations into realistic policies and actions on the ground…or indeed, in the water. Aquatic foods and aquatic food systems offer massive potential to contribute to this agenda going forward.
Diverse aquatic foods – the many animals, plans and microorganisms harvested from and grown in water – make up at least 20 percent of animal protein eaten, as well as providing crucial micronutrients and essential fatty acids, for more than 3 billion of us. As such, they provide key components of healthy diets which are vital for human health and development. Some aquatic food systems also produce nutritious foods at significantly lower carbon emissions compared to many land-based food systems, providing an important opportunity to increase food production within planetary boundaries.
Aquatic food systems also play a key role in supporting the livelihoods of 800 million people. Capture fisheries, aquaculture and the processing, distribution and trade of aquatic foods all provide vital employment and particularly benefit young members of society, and women – the latter are an essential part of the aquatic food workforce, occupying the majority of roles in post-harvest and trade. Aquaculture, in particular, generates employment, in backyard fish farming ponds in Bangladesh to the lakes and wetlands of Nigeria. There is significant potential for small-scale aquatic food systems to help lift many poor rural families out of poverty, directly through increased income and indirectly through the greater availability of fish at lower prices.
Globally, the demand for, and consumption of, aquatic foods shows no signs of slowing; indeed, it is outpacing the rise in consumption of land-based livestock. This is particularly true for Africa, Latin America and South Asia, where fish – particularly small fish – are often the most accessible, affordable or preferred animal-source food for many poor rural populations. However, vulnerable groups in these communities, such as pregnant and lactating women and young children, still consume insufficient aquatic foods to have the desired impact for nutrition, health, physical and cognitive development in the first 1000 days of life. With more research, investments and policies to promote sustainable, inclusive and diverse aquatic food innovations, we can take steps to keep up with the growing demand while improving access and affordability for vulnerable populations.
Multi-win solutions for food systems transformation
Aquatic foods offer multi-win solutions in the drive to transform food systems for better diets. However, these must be realised in ways that are sustainable – promoting practices that protect and nurture our natural environment. This is entirely possible. For example, policies and innovations to improve efficiency and food safety in aquatic food value chains, as well as reduce food loss and waste, can boost sustainability in supply chains, lower costs and therefore prices, while simultaneously promoting decent work for women and younger workers in particular.
Sustainability remains a particular challenge for capture fisheries. In the past, too many of these have been over-exploited, and the future of many remains under threat – a substantial proportion of capture fisheries' stocks are still being fished beyond biologically sustainable levels. Also, the impacts of climate change, including changes in water temperature and ocean acidification, requires industry to adapt to new challenges. However, properly managed fisheries show us we can eliminate overfishing while rebuilding fish stocks – the key is to prioritise evidence-based policies to expand the successes achieved to date.
Aquaculture has an increasingly important role to play in the sustainable production of fish. Projected demand for fish is expected to increase by 16.3% between 2020 and 2029, and estimates suggest the production of fish from aquaculture could surpass that of capture fisheries by 2024. However, there are hurdles that need to be overcome in aquaculture for it to fully contribute to sustainable food systems agenda. These include managing high levels of loss and waste, increasing feed efficiency, and reducing reliance on fish meal and fish oil. Again, evidence-based food systems approaches are key. It is also important to look holistically at production, supply chains and consumption. This is vital to synergistically improve the supply and consumption of these nutritious foods, while lowering environmental footprints and generating livelihoods for the most vulnerable. Policies and investments to support the cultivation of diverse species, such as small indigenous fish, mussels and seaweeds, alongside genetically improved, climate-resilient larger varieties such as carp and tilapia offer particular opportunities to intensify small-scale aquaculture sustainably.
If we look to Bangladesh, we can see how evidence-based policies have revolutionised small-scale fish farming by supporting the farming of diverse aquatic foods alongside the integration of local vegetables in backyard ponds. By promoting context-specific, locally-led aquaculture training and skills development and supporting sustainable feed options, the country has improved access to nutritious foods while promoting livelihood opportunities for women. The growth of aquaculture however remains very uneven – its limited expansion in Africa, for example, represents a substantial missed opportunity, lagging considerably behind that of Asia. In Malawi, community solar drying tents are revolutionising the drying, processing and trade of fish. Just a few hours in a solar tent can be enough to dry fish while protecting them from spoilage in heavy rains. Not only do they help women get fish to the market more quickly but solar tents have also helped fish traders get higher prices for safer, better-quality products.
Policymakers need to address other policy imperatives, besides sustainability, in developing aquaculture and aquatic food systems. For example, aquatic foods need to be considered and positioned within wider nutrition strategies, such as school feeding programmes and emergency rations. By promoting the development of fish-based products, such as fish powder and condiments that can easily be added to the daily meals of children, pregnant women and in school meals, we can promote nutritious shifts in consumption which improve access to vital nutrients among vulnerable populations. This is already happening in the Indian state of Odisha, where the government is incorporating locally produced fish in the feeding programmes of children, adolescent women and mothers. More generally, it will be important to ensure that consumer demand is positioned to take advantage of the considerable nutritional benefits of fish and other aquatic foods throughout the life course – from the first 1000 days through adolescence and adulthood.

Trade is another important consideration. Fish is one of the most traded food commodities globally, growing at 4% annually. Policymakers need to weigh the benefits of growing this sector for trade and economic growth against the nutritional needs of the local population.
In conclusion, aquatic foods offer game-changing solutions in the drive to transform food systems to promote better human and planetary health. The development of both aquaculture and aquatic food systems has the potential to make a significant contribution to delivering healthy, affordable diets for all, and reducing the environmental impact of our food systems. To realise this potential, we must ensure aquatic foods are integrated across policy decisions relating to food and nutrition security and the larger sustainable development agenda. This represents a unique opportunity to guide the growth of diverse freshwater and marine farming systems in ways that keep our commitments to the sustainable development agenda at heart. We cannot afford to ignore this area of food-systems development.
---