Opinion: A 'net zero'– equivalent target is needed to transform food systems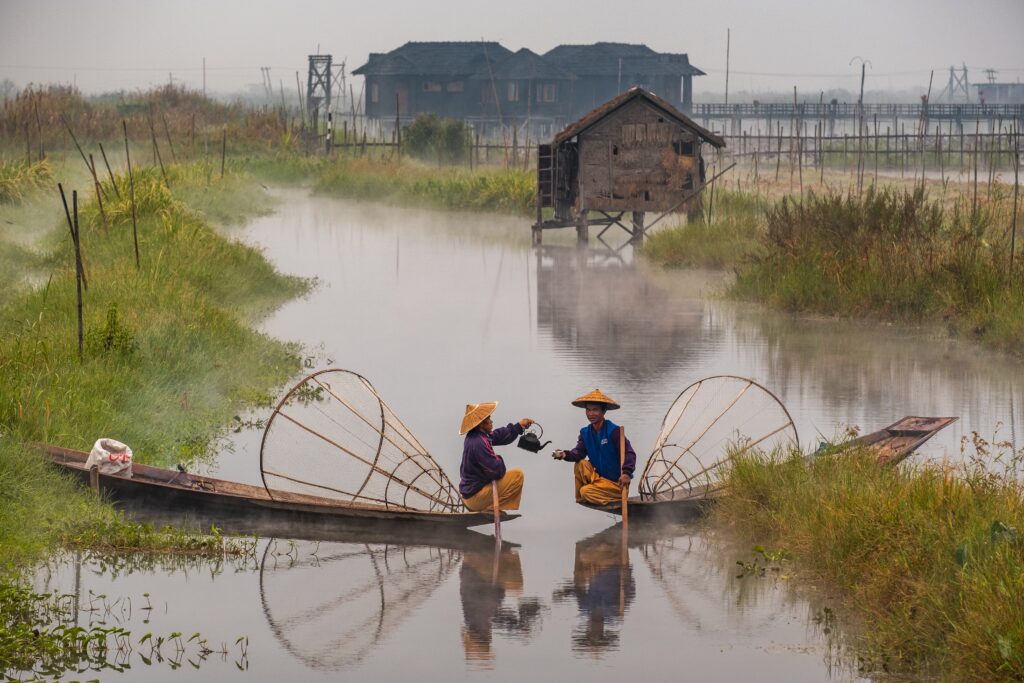 Published in Nature Food on Friday 3rd December 2021, Foresight Report Co-chair Prof Tim Benton, Panel member Dr Shenggen Fan and other colleagues discuss why nations need to position food systems transformation at the heart of policy priorities, which was not a theme at COP26.
Read full article here.
---
The UN Food Systems Summit in September generated broad acceptance of the urgency of food system transformation to better nourish people in ways that do not undermine the environment. Yet the international community of nations is failing to position food systems transformation at the heart of policy priorities and COP26 provides the most recent evidence for this.
The paper approaches the problem into 3 sections: a systemic problem facing all nations; a net zero emissions equivalent target for food; and a key opportunity to be grasped.
A systemic problem facing all nations
The first section explores the perhaps unsurprising fact that the United Nations Framework Convention on Climate Change (UNFCCC) is failing to support effective food systems transformation because the focus has been on tackling the source of emissions rather than the market and consumer drivers for them. This is reflected in that many of the national commitments made at COP26 and the recent UN Food Systems Summit reinforce the traditional supply side focus on policies relating to agricultural production.
"Hunger has been on the rise and there are future food demands from a growing world population which is increasingly less poor. However, food system transformation requires attention to how much is grown, what is grown, where it is grown as well as how it is grown, rather than simply seeing the job of agriculture to supply whatever global markets can be made to demand."
A net zero emissions equivalent target for food
"A global long-term target needs to be established for all countries to transform their food systems; that is, a long-term target analogous to the "net zero" goals in the Paris Agreement." Providing aspirational goals for countries to endorse and commit to would allow countries to move to a common target. A food-focused equivalent to the Conference of Parties would set targets and establish milestones, promote accountability and regularly assess progress, and ideally be supported by appropriate public and private financial investments.
This section also discusses how the private sector plays a pivotal role in today's food systems, and how the support of the world's consumers is needed. For example, everyone makes daily choices about what they eat – for some it's in the context of an abundance of choice and for others it's whether they can afford to eat today or not.
A key opportunity to be grasped
Finally, the paper reflects on the momentum for change generated by the UN Food Systems Summit and COP26, and the need to go further as we approach the African Union Year of Nutrition, 2022. It is essential that leaders acknowledge agriculture's underpinning role in human nourishment and well-being, where consumption growth is less important than nourishing all people sustainably.
"Policymakers and government must take food systems transformation seriously for it to be embedded in climate change actions rather than separated from them."
---