Foresight 2.0 Consultation: Improving access to healthy and sustainable diets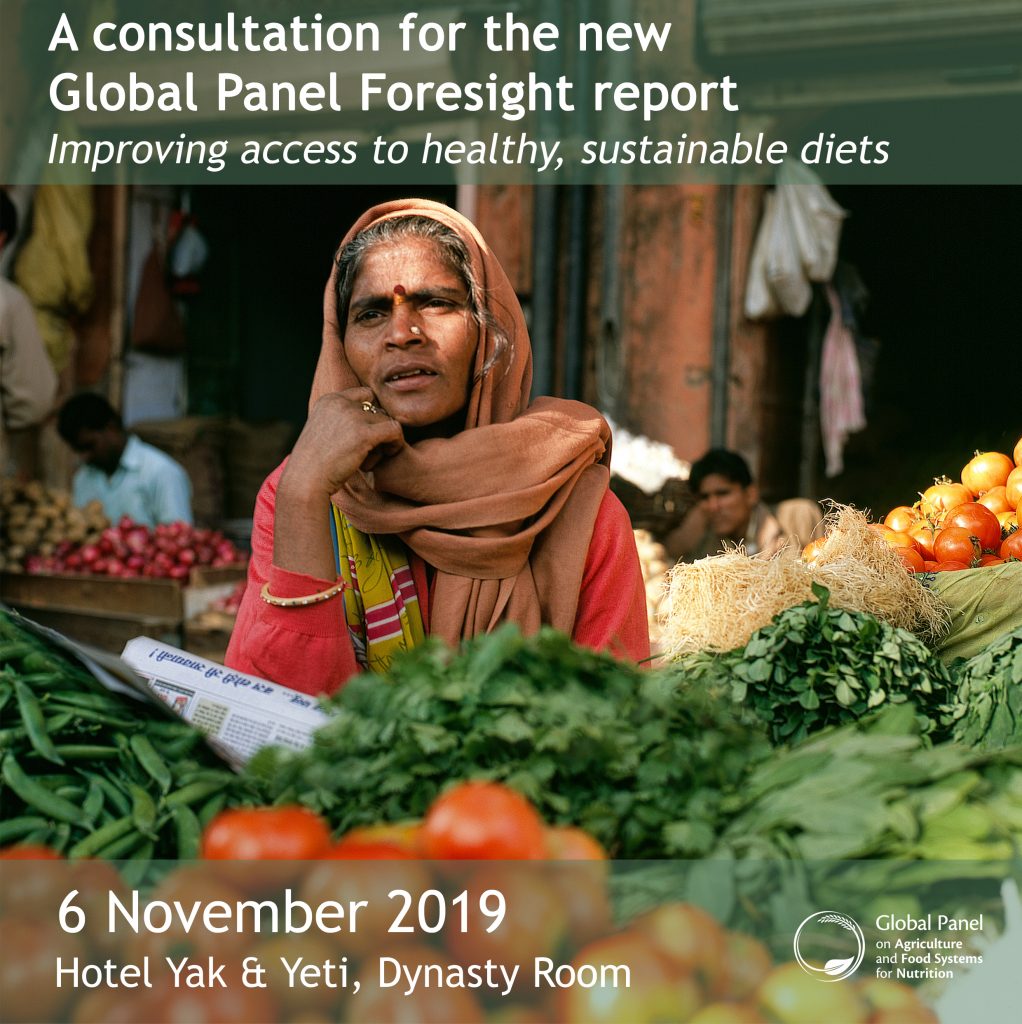 On the 6th November, the Global Panel will host a consultation workshop to inform the new Foresight 2.0 report. It will take place at the Scaling up Nutrition (SUN) Global Gathering in Kathmandu.
The SUNGG brings together a large number of people working in nutrition from civil society, UN agencies, academia and the private sector. The consultation will help ensure that the expertise and experience of these actors from low and middle income countries informs the Foresight 2.0 Report. Their input will help reflect regional challenges and promote the formulation of realistic recommendations for change across food systems.
Dr Lawrence Haddad, Chief Executive of GAIN, and a member of the Global Panel Foresight 2.0 Lead Expert Group will lead the workshop. Dr. Haddad co-chaired the first Global Panel Foresight report: Food Systems and diets – Facing the challenges of the 21st Century, in 2016. Mr Rob Bertram, Chief Scientist for Food Security, USAID, and a member of the Foresight 2.0 High Level Stakeholder Group will join Dr Haddad in leading the discussion.
The event will discuss policy actions and leverage points to improve access to healthy, sustainable diets for all. Participants will be asked to reflect on the biggest barriers to accessing healthy diets within their environments, and what roles different stakeholders should take in overcoming these challenges.
Please do join us for this discussion to help identify the key policy actions to make healthy diets more available, accessible, affordable, desirable and sustainable for all.
This consultation will be hosted at the Yak and Yeti Hotel in the Dynasty Room from 18:00 to 19:00 on Wednesday 6th November 2019. 
The Foresight 2.0 launch is planned for June 2020.