Success for Foresight 2.0 Consultation in Nepal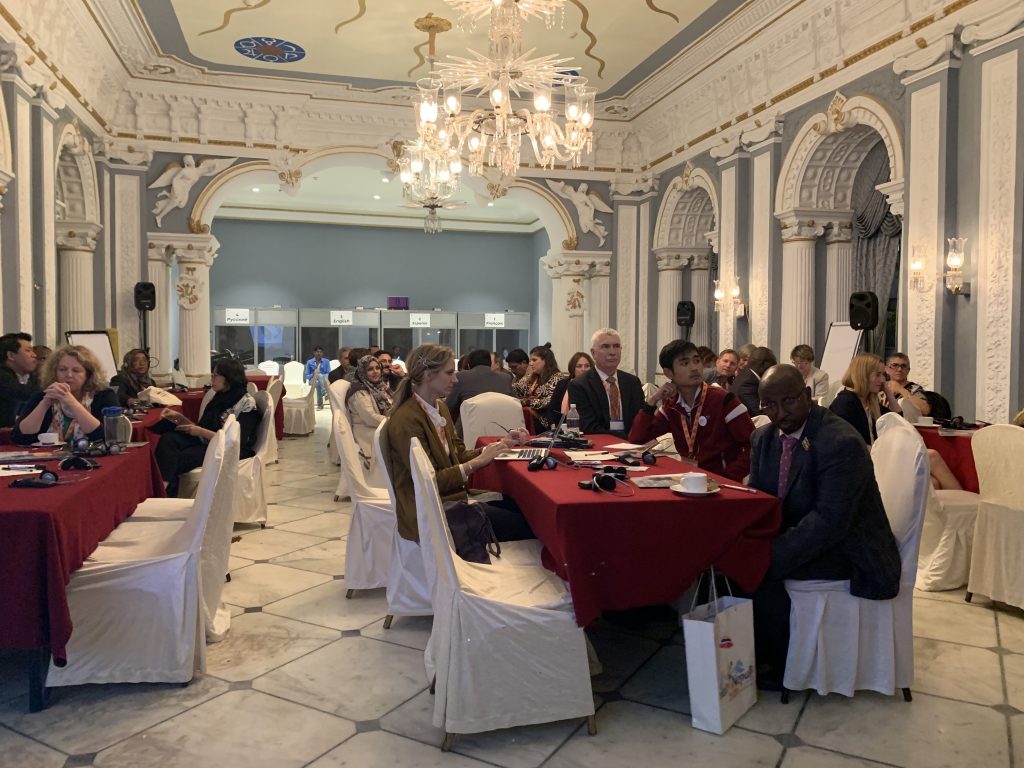 On the 6th November, the Global Panel hosted a consultation workshop to inform the development of the Foresight 2.0 report. The event was held in the margins of the Scaling Up Nutrition Global Gathering (SUNGG) in Kathmandu, and was attended by forty participants from over fifteen countries.
The meeting was co-facilitated by Dr Lawrence Haddad, Chief Executive of GAIN, and a member of the Foresight 2.0 Lead Expert Group and by Dr Rob Bertram, Chief Scientist in USAID's Bureau for Food Security and member of the Foresight 2.0 High-Level Stakeholder Group.
Country perspectives were provided by representatives from Bangladesh, Comoros, Costa Rica, Ethiopia, Indonesia, Myanmar, Nepal, Pakistan, Peru, Somaliland, Tanzania, Uganda, U.K., U.S., and Zimbabwe. Many common barriers to accessing healthy diets were identified, including; the price volatility of food as a result of climate change, the unregulated use of pesticides, culturally 'aspirational' fast foods, poor transport and storage of healthy foods, changing social roles and occupations affecting demand, and poor consumer education on food selection and production.
There was universal agreement that government, business and civil society all have a role to play in overcoming these challenges. Suggestions were made for better enforcement and monitoring of food regulations, incentives for the private sector to produce and market more nutritious foods, and for improved advocacy and education to promote healthy diets.
The Foresight 2.0 report, which will be launched in June 2020, will provide the evidence and solutions to mobilise action on diet quality with particular relevance to SUN countries. It will provide new analyses on the current and future impacts of dietary trends on human and planetary health, recognising that healthy, sustainable diets are currently unaffordable for a large proportion of the world's population. The report will take a food systems approach to promote improved availability, accessibility, affordability, desirability, and sustainability of healthy diets for all, and will be upfront about the challenges & policy trade-offs needed for reform.