Global Panel to hold first Africa meeting in Accra, Ghana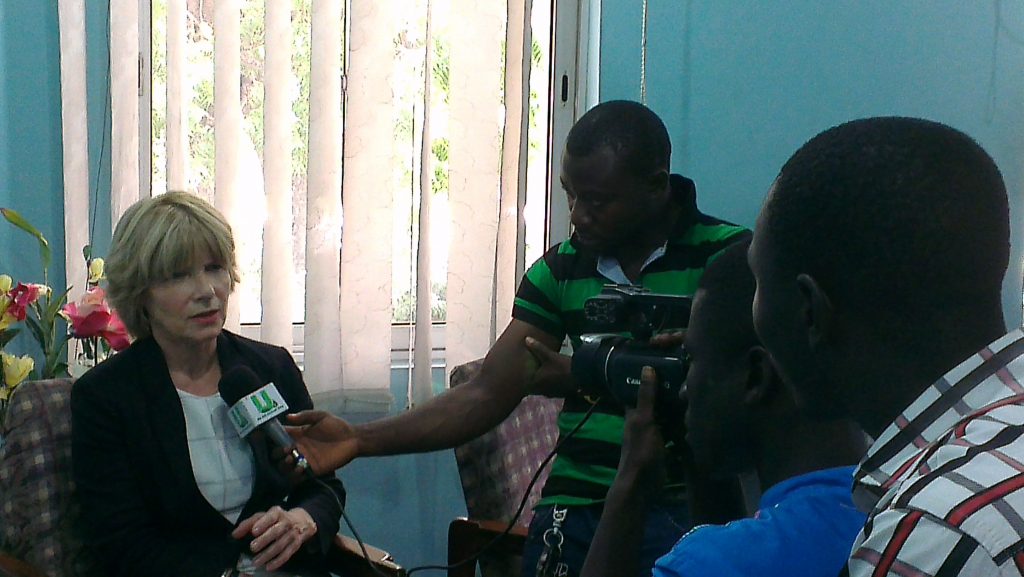 The third Global Panel meeting will consist of business meetings and a roundtable high-level meeting to be chaired by former President John Agyekum Kufuor and Sir Beddington, UK, a co-chair of the panel.
Participants in the high-level meeting will include ministers, UN agencies, the private sector and non-governmental organisations who will try to define how the multisectoral platform could work together to deliver improved nutrition for all.
The holding of the meeting in Ghana follows an invitation extended to the twelve Global Panel member by the co-Chair, former President Kufuor, who will incidentally chair the third meeting of the panel. This was disclosed by Professor Sandy Thomas, the Director of the Global Panel which is based in London, at a media briefing in Accra yesterday.
"The Accra meeting would review progress to date and it will focus on climate change and its impact on agriculture and nutrition. It will also inform the role it will play at the Nutrition for Growth meeting at the Rio Olympics in 2016, where we will launch our report on future diets in low and middle-income countries" Global Panel director Sandy Thomas stated.
Progress in nutrition
Prof. Thomas, who was impressed by the Ghana School Feeding Programme efforts to improve nutrition, however, noted that there was still stunted growth among some children in the country:
"Ghana clearly has worked hard over the past decades to reduce malnutrition. I have heard a great deal this week about the progress that is being made, but obviously there is still more to do. There is still more stunting in some children, particularly in some parts of the country, and levels of anaemia in women that is still a challenge" She stated.
"I am here to listen to Ghanaian ideas, visions and priorities to help identify where the Global Panel should focus its discussions. I have been struck on every occasion by the high level of expertise and commitment to enhance nutrition outcomes in Ghana and in some cases Africa as a whole", she continued.
Director Sandy Thomas called for coordinated action, as it was not only governments that could address malnutrition but NGOs and the private sector, while there was a fundamental convergence among agriculture, food and nutrition that was at the heart of the matter.
Orginal Article posted on
Graphic
The event was also reported on
Ghana Business News