Global Panel, DFID and FAO Side Event at CFS45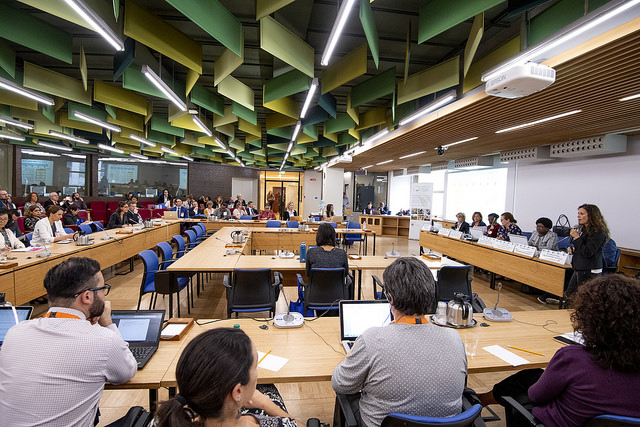 This year, the Global Panel on Agriculture and Food Systems for Nutrition, the Department for International Development and the Food and Agriculture Organization of the United Nations have organised a CFS 45 side event titled:
The role of governments, the private sector & consumers in shaping food environments for nutrition. How to support food environments to deliver healthy diets?
Positioned within the food systems framework, as the interface between food supply and food demand of consumers, food environments can serve as tangible policy entry point to optimize the impact of food supply chains and their functions on consumers' food choices and diets.
This side event highlighted initiatives and actions taken by governments and businesses in low- and middle-income countries to support food environments to promote healthy, nutritious diets.
The discussion focused on the interactions between the public and private sectors around nutrition, and the opportunities governments have to create the right conditions for change. Member country representatives shared their experience of initiatives aiming at making diverse, nutritious diets more available and affordable. Private sector experiences have also been discussed. The panel concluded with a call for focused, determined, and sustained action to improve food systems for a world free of hunger and malnutrition. In advance of the Global Nutrition Summit hosted by the Government of Japan in 2020, the event intended to contribute to strengthening momentum in the fight against malnutrition in all its forms.