A match against malnutrition at the Rio Olympics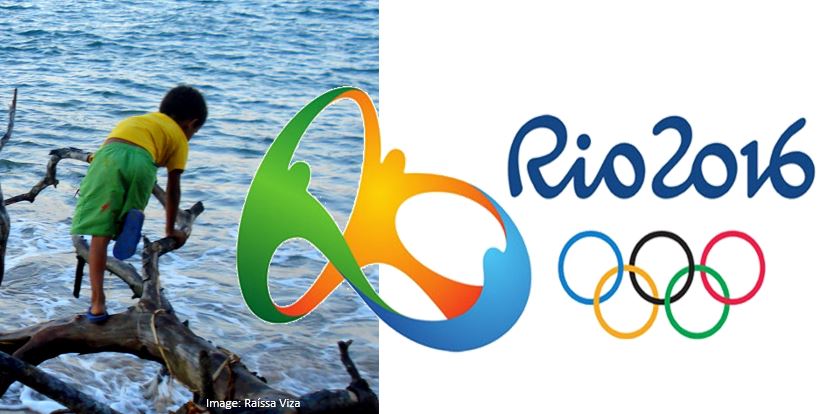 This is an exciting time. On the dawn of the Rio Olympics, world leaders will gather at the Nutrition for Growth event, an important step in solving the problem of world hunger and malnutrition.
Here's a few key facts on Nutrition for Growth:
Nutrition for Growth is led by a partnership between the United Kingdom, Brazil and Japan governments and championed by leading philanthropic foundations and civil society organizations.
The first Nutrition for Growth summit was held in London in 2013 and over $23 billion for new commitments to fight malnutrition was pledged.
The Global Panel, of which I am technical adviser, was one of the projects formally launched at the Nutrition for Growth event to undertake a range of activities aimed at influencing decision-makers in low and middle income countries to invest in agriculture and food system policies that give people access to nutritious food at every stage of life.
Since then, through its technical and policy briefs, the Global Panel has brought together evidence from over 400 sources and synthesised 57 policy recommendations that could guide actions to achieve healthier diets and improved nutrition.
Thursday 4 August 2016 in Rio, Ricardo Barros, Minister of Health of Brazil, will host an event on Nutrition for Growth, on the eve of the Olympic opening ceremony. He will be joined by partners from the UK and Japan, and speakers will include government ministers, senior officials from UN agencies and civil society.
This event will mark the start of the next phase of N4G and deliver on the commitment made in London 2013 to hold an event at the Olympics and reflect on progress and raise the profile of malnutrition again.
On the occasion, the Global Panel will launch a policy brief containing recommendations to improve nutrition through agriculture and food systems to show how participants in the N4GII process can make effective commitments to nutrition-sensitive actions which will help to achieve the Nutrition for Growth Compact.
What can the nutrition community do to help:
On Thursday 4th August, I will be attending this event in Rio with DFID colleagues and Global Panel Member Graziano da Silva, where the Global Panel will launch the brief: Nutrition for Growth II. From Commitments to Action. I would strongly recommend to download your copy to see the Panel's recommendations to improve nutrition through agriculture and food systems.
It is appalling that 1 in 9 people in the world go to bed hungry and that as many as 3 million children die of diseases related to malnutrition.
This a unique opportunity to call on world leaders to increase investments in nutrition sensitive food systems, and scale up their efforts to tackle malnutrition as we enter this Decade of Action.
Prof Jeff Waage
Jeff is Director at London International Development Centre and Chair of LCIRAH. He is also the Technical Advisor to the Global Panel Secretariat. He has a background in international agricultural research for development. His career has been split between academia, as a former Professor and head of agricultural and environment departments at Imperial College, London and international work, as Chief Executive of the intergovernmental agency CABI Bioscience.