Towards a 'net-zero equivalent' global food system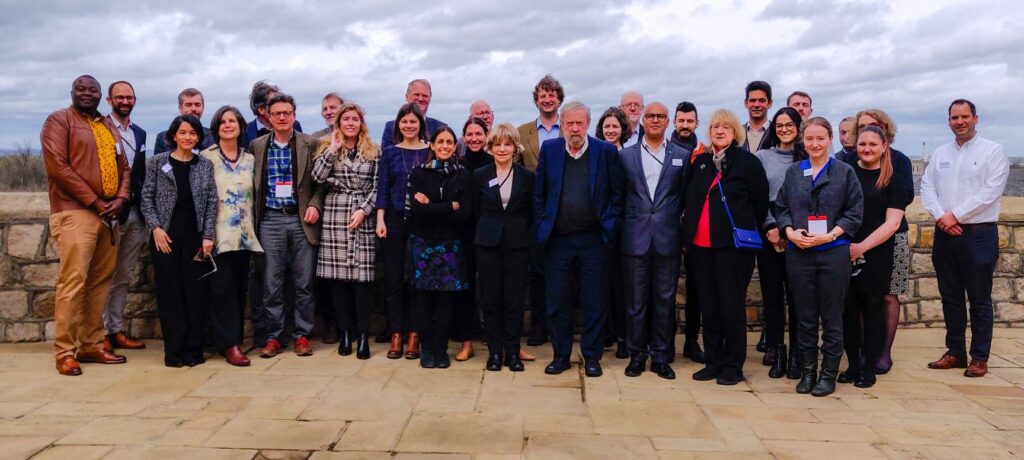 On the 5/6th April we held a 2-day event at St George's House, Windsor Castle. This event was held to bring together leading decision makers and scientists to develop a deeper understanding of how a 'net-zero equivalent' target for food systems could play a key role in simultaneously addressing global environmental challenges (notably relating to climate change and biodiversity loss), while also improving nutrition and dietary health.
The event was chaired by Sir John Beddington, Global Panel Chair, and Ed Davey, Co-Head, Policy and International Engagement Director, Food and Land Use Coalition, World Resources Institute. Guests included Panel Members (Dr Shenggen Fan, Emmy Simmons and Tom Arnold), Nigel Topping, Olav Kjorven and Dr Zitouni Ould-Dada, amoung many others from various organisations (AfDB, GAIN, Clim-Eat, FAIRR, ClimateWorks, CIAT, RaboBank, FAO, University of Oxford, WRI, FOLU, ALN, FCDO, EAT, AGRA, OECD, Unilever, CIFF).
Presentations were given by Prof Tim Benton, FAO Director-General Qu Dongyu, Dr Shenggen Fan, Nigel Topping, Ben Valk, Dr Ana-Maria Loboguerro, Dr Andrew Mude, Dr Zitouni Ould-Dada, George Ouma, and Claudia Martinez.
In summary, the meeting gave impetus to two assertions:

1. There is a mismatch between the critical need for a demand-led 'net-zero equivalent target for food' compared with the present focus of policy processes on drivers associated with supply and production.
2. The market will not deliver the scale and pace of change that is essential and a new paradigm linking the market with the prices process is needed.

The current political and economic factors which are impeding the transformation of food systems and how they might be overcome were discussed in detail alongside the steps needed to produce a vision for realising a trajectory to establish a 'net-zero equivalent' target for food.
Consideration was given to how COP27, COP28 and other relevant international meetings could provide important opportunities for furthering this goal, especially while trying to emphasize the importance of putting healthy diets at the centre of sustainable food systems transformation. Attention was also given to how food system transformation can deliver multiple wins for health and sustainability, particularly in LMICs.

Next steps following the Windsor meeting:

Participants were invited to discuss how the conclusions of the meeting should be taken forward – both in their own work and collectively. The group identified key opportunities for influence and invited suggestions for further policy analysis and technical work. This includes targeting key events such as the COP27, COP28, G7, G20 and UNGA meetings.