Strengthening Food Systems in Zambia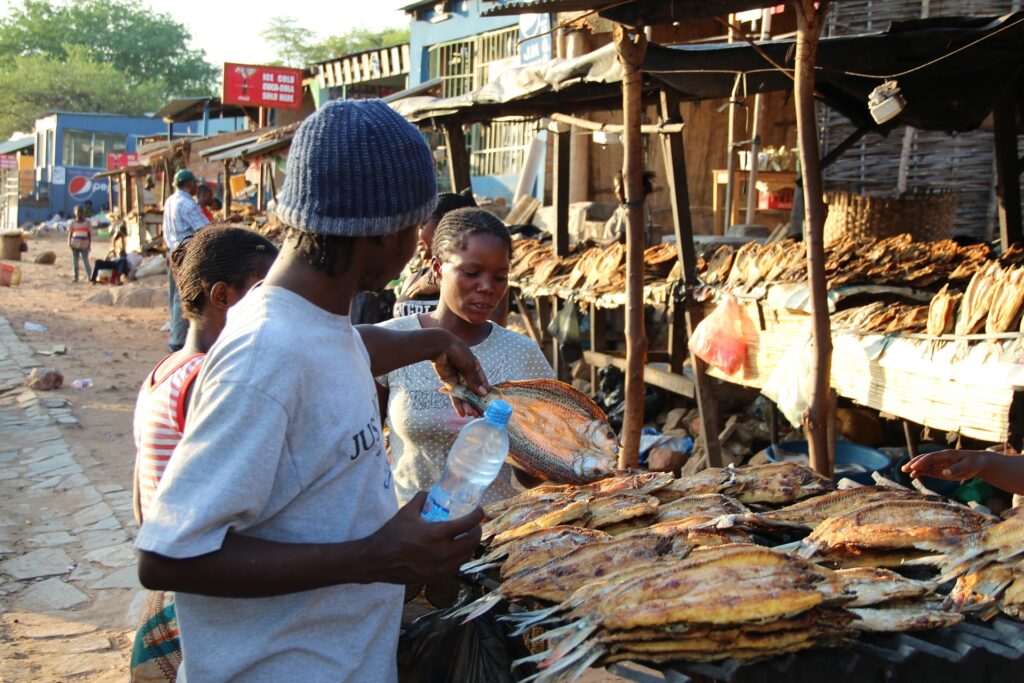 On March 18 2021 the Global Panel joined a Technical Committee Meeting hosted by the Office of the Vice President and the National Food and Nutrition Commission of the Republic of Zambia. The purpose of the meeting was to discuss preparations for the United Nations Food Systems Summit and the challenge of food system transformation.
The Zambian delegation was led by Victor Mbumwae, Director, Planning and Information Development, Office of the Vice President and Musonda Mofu, Acting Executive Director, National Food and Nutrition Commission.
The event involved 20 senior officials from diverse ministries in the Zambian Government, as well as representatives from leading development partners and international organisations, including David Nabarro, Strategic Director of the Food Systems Summit Dialogues, Skills, Systems & Synergies for Sustainable Development (4SD).
This meeting was convened to discuss how best to strengthen food systems in Zambia, progress the role of healthy diets and shape a national pathway to sustainable food systems to meet both Zambia's Vision 2030 and the 2030 Agenda for Sustainable Development. It comes at an important time as this inaugural meeting will help to shape Zambia's engagement with the forthcoming United Nations Food Systems Summit in September 2021.
The Global Nutrition Report classifies Zambia as experiencing three forms of malnutrition – stunting, anaemia and overweight. There has been progress in reducing stunting over the last decade. However, the most recent data from the Global Nutrition Report indicates that the national prevalence of under-five stunting and wasting are 35% and 4.2%, respectively. In addition to climate variability and climate-change pressures, socio-economic factors exacerbate the development challenges in Zambia, increasing the country's vulnerability to malnutrition with this issue likely to be compounded by the COVID-19 pandemic.
The Government of Zambia has shown significant policy commitment to improve nutrition over the last decade and much has been done to develop coherent policy frameworks in this area, especially since the country joined the SUN movement in 2011. However, many challenges remain.
In light of these challenges, Musonda Mofu shared an overview of the food system and nutrition landscape in Zambia and the need for improvement. Professor Sandy Thomas, Director of the Global Panel presented evidence and recommendations from the Global Panel's recent Foresight Report, Future Food Systems: For people, our planet and prosperity while David Nabarro provided a summary of the Member States Dialogues process and its importance as part of the necessary preparations for the United Nations Food Systems Summit later this year.
The Global Panel looks forward to future engagement with the Zambian Government to share ideas on the necessary transition steps required to transform their food system, and the implications for the United Nations Food Systems Summit and Nutrition for Growth Summit taking place later this year.