What can agriculture do for nutrition?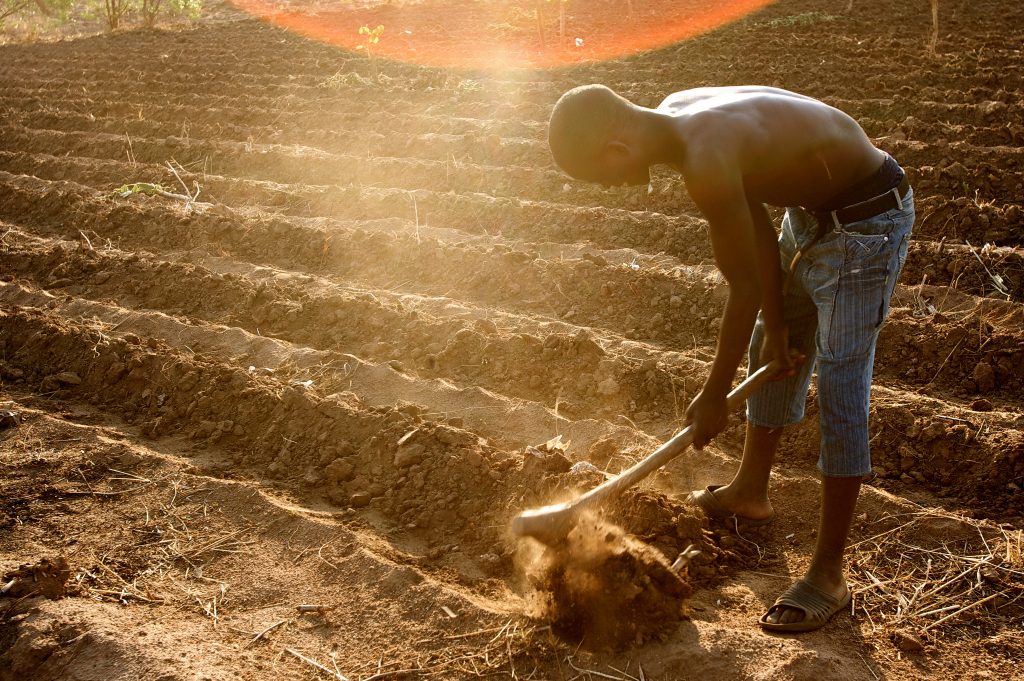 This question almost sounds paradoxical. So why ask? The challenge of malnutrition is inter-generational, but there are possibilities for us to address the problem. Malnutrition has been identified as one of the "wicked" problems of our generation, which can only be addressed through a multi-sectoral approach. Addressing this problem underpins Africa's socio-economic growth, ensuring that our people remain a vital resource for development.
Africa is the youngest continent, with 200 million people aged between 15 and 24 and this number is expected to double by 2045. Between 2000 and 2008, Africa's working age population (15-64 years) grew from 443 million to 550 million, an increase of 25% (World Bank 2011a, African Economic Report 2012). There is a role for agriculture and nutrition actors to ensure we have productive citizens, especially the youth, to propel the continent forward as a global player.
Agriculture is the main industry in sub-Saharan Africa (SSA), contributing about a third of its gross domestic product and employing 65% of its labour force, with women contributing 43% of the agricultural labour (World Bank, 2008; AGRA Report 2014). Smallholder farmers provide about 80% of the food supply in Africa. The African continent has the highest malnutrition rates in the world. Globally, about one in four children under 5‑years old are stunted (26% in 2011). An estimated 80% of the world's 165 million stunted children live in just 14 countries, seven of them in SSA (UNICEF, 2013). The obvious question that one may ask is do we not produce enough food to feed the continent?
With the ushering in of the Sustainable Development Goals (SDGs), the conversation on nutrition has picked up extensively, with all sectors recognising that a healthy African continent will have a positive impact on development efforts.
For smallholder farm families in SSA, one of the viable options to address malnutrition, especially undernutrition, is through increased own production of nutrient dense foods. Although the health sector may supply supplements, this may not be sustainable for a number of reasons. Traditionally, agricultural development programmes have tended to focus on increasing productivity, production and incomes. There has been little intentional focus on ensuring that agriculture delivers nutritious diets. This is the disconnect between agriculture and nutrition.
Agriculture to Nutrition (ATONU): Improving Nutrition Outcomes through Optimised Agricultural Investments is a six-year project funded by the Gates Foundation that seeks to answer the question of what agriculture can do for nutrition. It is being implemented by the Food, Agriculture and Natural Resources Policy Analysis Network (FANRPAN) and six partners. The primary beneficiaries of ATONU are smallholder farm families in Ethiopia, Nigeria and Tanzania. Specific focus is on rural smallholder households, especially women of child-bearing age and young children in the first 1000 days of life after conception. This is where the high nutritional demands of pregnancy, development and early childhood must largely be met through food grown, or income earned, on family farms.
ATONU seeks to bring together various actors in agriculture, nutrition and health – which stand at the nexus of successful agriculture-nutrition interventions. Its underlying principle is that we need to stop looking at agriculture and nutrition in silos, but find ways of utilising synergies to address perpetual malnutrition and undernutrition. Through research and provision of technical assistance, ATONU is collecting and generating evidence on how existing and pipeline agricultural investments can lead to improvements in nutrition. The project identifies existing agricultural projects and integrates nutrition-sensitive interventions (NSIs) along the agricultural value chain. Attention is paid to the impact evaluation designs to ensure collection of robust evidence, which has tended to be lacking in previous attempts to integrate nutrition into agricultural development programmes. ATONU is implementing interventions that work through three pathways that operate at household level as follows:
Production of nutrient-dense foods for improved household consumption;
Increased use of income from agriculture to purchase nutrient dense foods;
Women empowerment to improve household decision-making on use of increased production and income to purchase nutrient dense foods and increased time for non-agricultural household activities, including child care.
In time, the project will use the results and experiences from implementation of nutrition-sensitive interventions to influence development practitioners, investors and policy makers to integrate nutrition into agricultural programmes and policies.
By Simbarashe Sibanda
Simbarashe Sibanda is the Managing Director for the Agriculture to Nutrition (ATONU) – Improving Nutrition Outcomes through Optimized Agricultural Investments Project at the Food, Agriculture and Natural Resources Policy Analysis Network (FANRPAN), Pretoria, South Africa.