Panel Member Reddy attended the 19th Global Child Nutrition Forum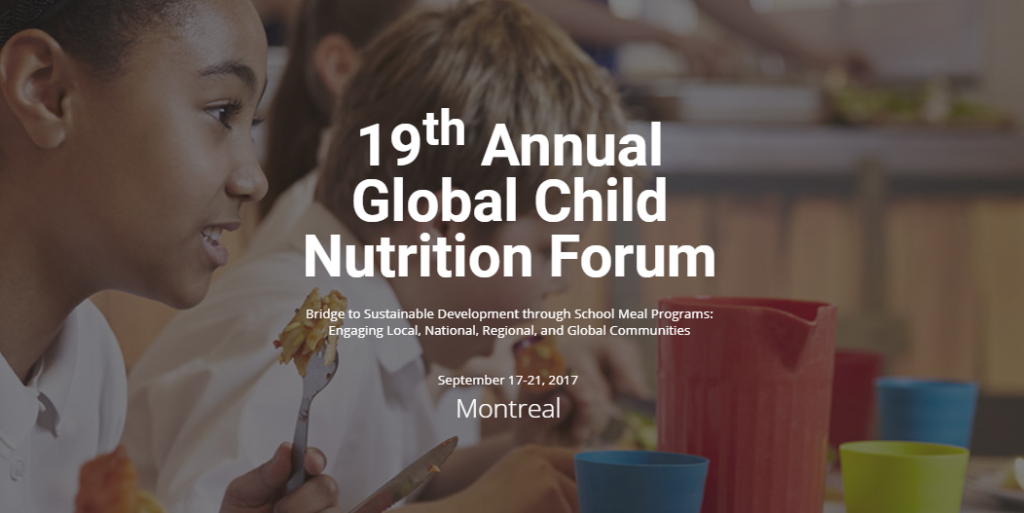 Prof Srinath Reddy, Director of the Public Health Foundation of India (PHFI), and Global Panel Member, spoke at the 19th Global Child Nutrition Forum (GCNF), held on September 17-21, 2017 in Montreal, Quebec, Canada.
Organised by the Global Child Nutrition Foundation, the WFP Centre of Excellence against Hunger, and the Breakfast Club of Canada, the theme of the 2017 Forum is 'The bridge to sustainable development through school meal programs: engaging local, national, regional, and global communities'.
The Global Panel is a strong advocate of school feeding programmes, given their potential to improve the wellbeing of children and to promote healthy diets. The Global Panel's policy brief Healthy meals in schools: Policy innovations linking agriculture, food systems and nutrition, launched by Prof Reddy in Ghana in 2015, explains why a greater policy emphasis is needed on nutritionally balanced school meals and nutrition education to improve school performance and nutrition literacy, as well as wellbeing, employment and income prospects in later life.
With over 368 million school meals provided every day globally, school meals not only help meet the immediate food needs, but can also improve a child's long-term quality of life and make a positive impact on the family and the community, as well as having wider socio-economic and environmental benefits. School feeding can also play an important role in repositioning our food systems to focus on diet quality, by empowering children, parents and guardians to demand better diets.
Trained in cardiology and epidemiology, Prof Srinath Reddy is an advocate of appropriate nutrition across the life course, Non Communicable Disease prevention, and healthy living. In his long career, Reddy has published many studies demonstrating the ways in which good nutrition sets the foundation for healthy, productive and flourishing societies.
The Global Child Nutrition Forum represented an important opportunity for the Global Panel to share examples of successful school feeding programmes in low-and middle-income countries and to present evidence of their multiple short and long-term benefits.
Learn more about Healthy meals in schools policy brief
Opinion piece by Prof S. Reddy: Preventing Food Systems From Failing Children