ADFNS 2016: African launch of the Foresight Report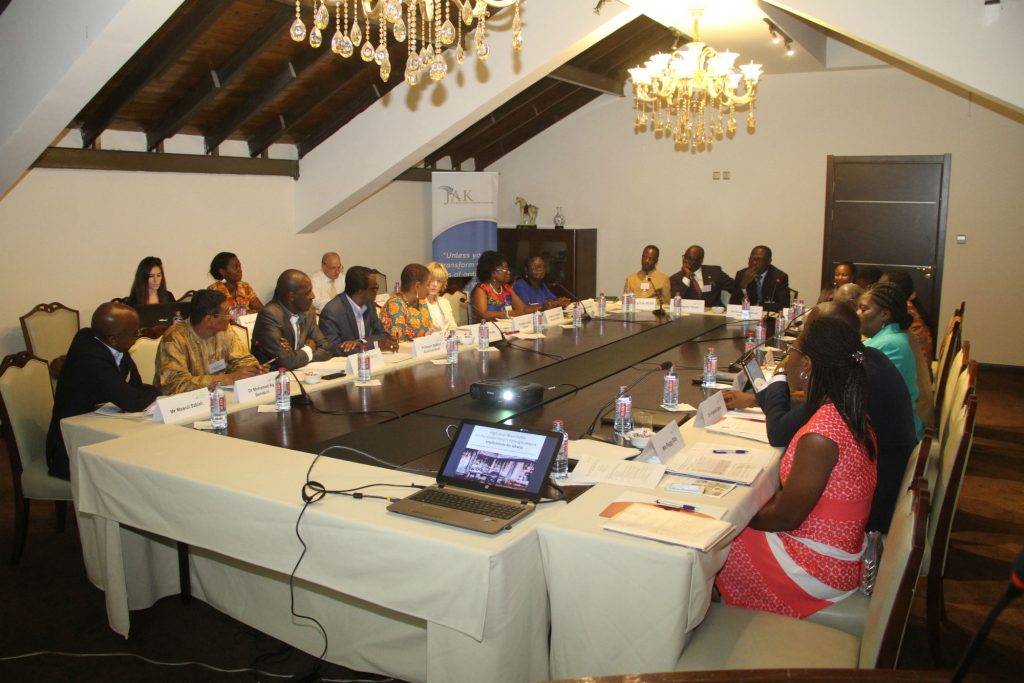 Tuesday 25th October
H.E., Former President of Ghana, John A Kufuor, Co-Chair of the Global Panel, and Professor Sandy Thomas, Director of the Global Panel, hosted a high-level roundtable discussion, where African Ministers and other senior policy makers were also involved in a discussion on the new Foresight Report: Food systems and diets: Facing the challenges of the 21st Century.
The roundtables was an opportunity to share findings of the report, and discuss the implications for nutrition in Ghana with senior stakeholders. In recognition of the many achievements Ghana has made in improving nutrition outcomes, this also provided a forum to highlight strategies that have led to success, as well as the challenges faced in implementing national and local policies to improve diet quality.
Thursday 27th October
As part of the Africa Day for Food and Nutrition Security, the Global Panel organised the African Launch of the Foresight Report: Food systems and diets: Facing the challenges of the 21st Century. Africa-specific data of the report is gathered in the paper: Better diets for a better future in Africa.
The Global Panel's new Report uses modelling and trend analysis to generate a new understanding of diets and food systems, and how they could change by 2030. It shows that the risk poor diets pose to mortality and morbidity is now greater than the combined risks of unsafe sex, alcohol, drug and tobacco use, with an economic impact estimated to be as high as US $25 billion per year across the African continent.
Whilst great progress is being made in Ghana and across Africa, the Report estimates that, if business continues as usual, there will still be 216 million undernourished people in sub-Saharan Africa by 2030, with an obesity rate expected to reach 17.5%, or double that of 2005. As such, the Report provides evidence-based guidelines for governments and decision-makers to change course through action and investment to create food systems that promote health and deliver quality diets.