On June 11th the Global Panel and the World Food Programme (WFP)  hosted a Brown Bag event in Rome.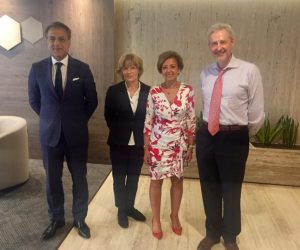 At the event, the Global Panel discussed recent developments on the policy and programming implications for food systems, healthy diets and nutrition. Prof Sandy Thomas and Prof Patrick Webb focused on how food systems and agriculture can be leveraged for nutrition, and why WFP and IFAD staffers can benefit from this approach.
In an increasingly complex and unpredictable political environment, the Global Panel puts forwards key findings that can support the framing of a comprehensive narrative aimed at advancing the implementation of policies and programmes in the medium- to long-term.