The Global Panel's previous activities in Ghana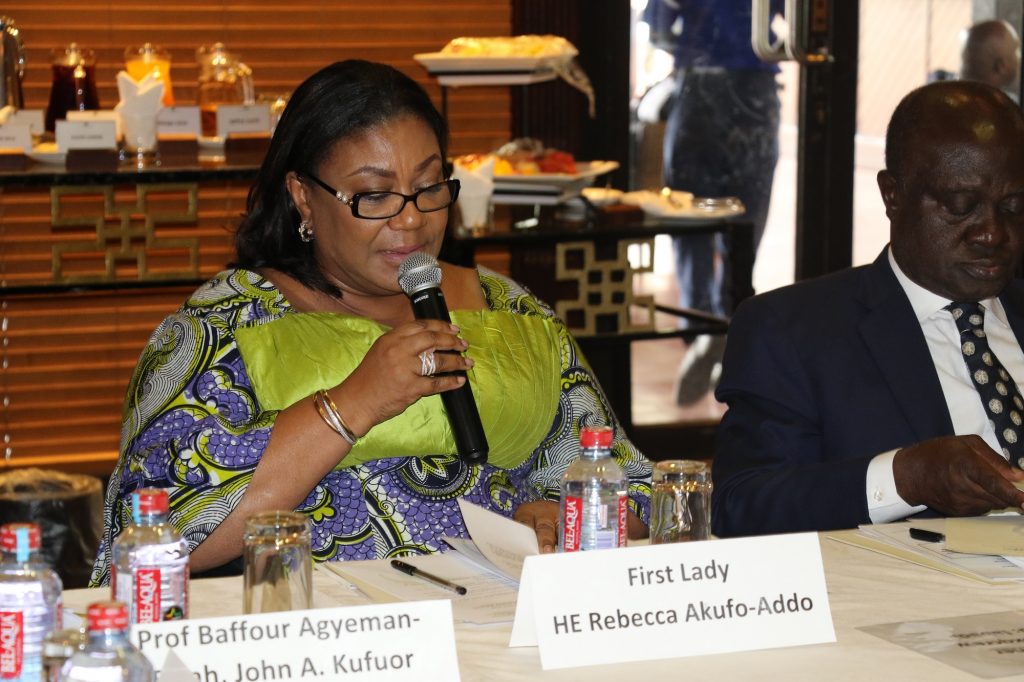 Activities have included:
The second annual meeting on 16 November 2015 in Accra. Highlights of this meeting included:

formulating ideas for new policy briefs and shaping the Foresight Project;
the development of a statement on climate change and nutrition;
strategic discussions, focussing on African countries, to plan for the Nutrition for Growth (N4G) event in Rio 2016;
creating the concept of African Leaders for Nutrition initiative; and
the launch of the Healthy Meals in Schools Brief.
A High-Level Roundtable on food safety on 12 April 2016, jointly hosted with the Partnership for Aflatoxin Control in Africa (PACA). Key outputs from this included:

discussions with decision makers about global food safety issues, in particular aflatoxins in the African context;
identification of high-level champions to tackle aflatoxins in African countries; and
launch the Global Panel's brief on food safety.
A High-Level Roundtable on the Foresight Report on 25th October 2016 at the Africa Day for Food and Nutrition Security (ADNFS), in partnership with the JAK Foundation. The following consensus statements and actions were agreed:

Create a cross-ministry, cross-sector, working group to identify and act on barriers to healthy diets.
Consider how to implement nutrition interventions in local food systems in selected districts.
Use multi-stakeholder platforms to communicate, evaluate and share best practice.
A High-Level Roundtable on the 23rd January 2018. Attendees discussed the need for:

Leadership and coordination on policies to help improve diets, e.g. Nutrition champions at the highest levels, down to the district level.
Nutrition to be a higher priority for decision makers.
Private sector groups to be part of the dialogue.
Action to be focused at the district and local level.
Better food safety, standards and regulation
The Ghana School Feeding Programme to be strengthened.
A Presidential bilateral with Nana Akufo-Addo on the 24th January 2018. At this meeting, the President agreed that:

Tackling malnutrition requires coordination and suggested that JAK Foundation could be well-placed to do this.
Food systems should be repositioned 'from feeding to nourishing'.
The School Feeding Programme must be a policy priority.
The First Lady of Ghana, Rebecca Akufo-Addo, to be Nutrition Champion.
The Director's attendance at the inauguration of the First Lady of Ghana, Rebecca Akufo-Addo, as an African Leaders for Nutrition Champion 17th December 2018.
An inter-Ministerial meeting organised by the Ministry of Planning organised by the GLobal Panel and the John A. Kufuor Foundation on 19th March 2019.