The Global Panel is saddened by the loss of Panel Member Prof. Mahabub Hossain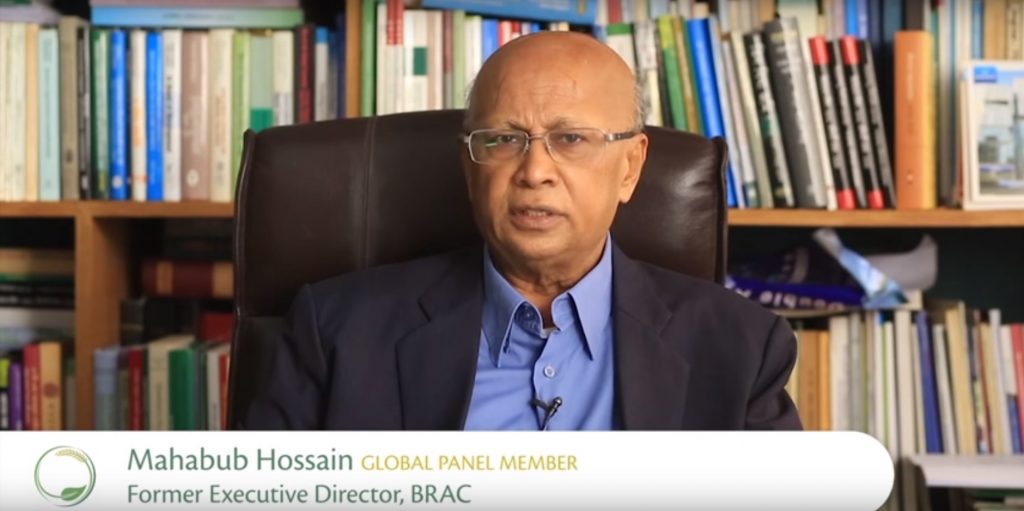 Professor Hossain joined the Global Panel early in its life, while he was Executive Director of the Bangladesh Rural Advancement Committee (BRAC), continuing his role when he became Professor and Chairperson of Department of Economics and Social Sciences at BRAC University. 
He held many other important positions over a distinguished career, and led or advised many initiatives, including HarvestPlus, the Rice Advisory Board, the Global Knowledge Advisory Commission of the World Bank, and the Technical Review committee of the Global Fund for Agricultural and Food Security. He was also a founding member of the North-South University in Bangladesh and President of the Asian Society of Agricultural Economists.
Professor Mahabub Hossain was a great champion of the Global Panel and its mission, always quick to respond with ideas and advice. Despite his health problems, he travelled far to contribute to key Panel events, including the launch of our biofortification policy brief in Kigali in 2014 and to give a keynote speech at the Economist's "Feeding the World" conference in Amsterdam last year.