Global Panel meeting begins in Accra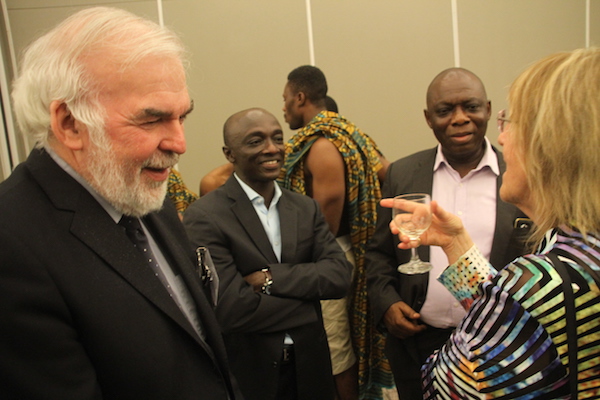 Article originally posted on Ghana Web
The Panel, which is an independent group of influential experts that advises decision-makers on food policy and investment in low and middle income countries, would review progress made so far and also focus on climate change and its impact on agriculture and nutrition.
The high level two-day event, which began on November 16, is chaired by former President John Agyekum Kufuor and Sir Beddington of the United Kingdom.
The aim of the event is to find ways of improving Food Systems to and ensure better nutrition.
A release copied to the Ghana News Agency said the event is being hosted in Ghana following an invitation extended by the 12-member Global Panel.
It said there has been a growing opportunity for evidence-based policy making in agriculture and food systems for improved nutrition.
The release said for agriculture and food systems to make their essential and substantial contribution to improving nutrition, there is the need to understand "what works" and how it can be more widely implemented.
It said international commitment to improving nutrition is growing and the new focus on nutrition in civil society programmes point to a concerted effort to improve the nutrition of the poor worldwide.
The release said the June 2013 Lancet series on 'Maternal and Child Nutrition' reaffirmed that reducing under-nutrition will require substantial and additional benefits arising from 'nutrition-sensitive' interventions, including agricultural interventions.
It said to achieve this, there is the need to generate and stimulate a stronger evidence-base on how changes in agriculture and food systems can improve nutrition; create and promote a new understanding amongst decision-makers on the role and potential of agriculture and food systems.
The release said there is also the need to drive change by catalyzing collaborative actions in agricultural and food systems that will improve diets and equitable nutrition outcomes for all.