From: Meet our Partners – Global Dietary Database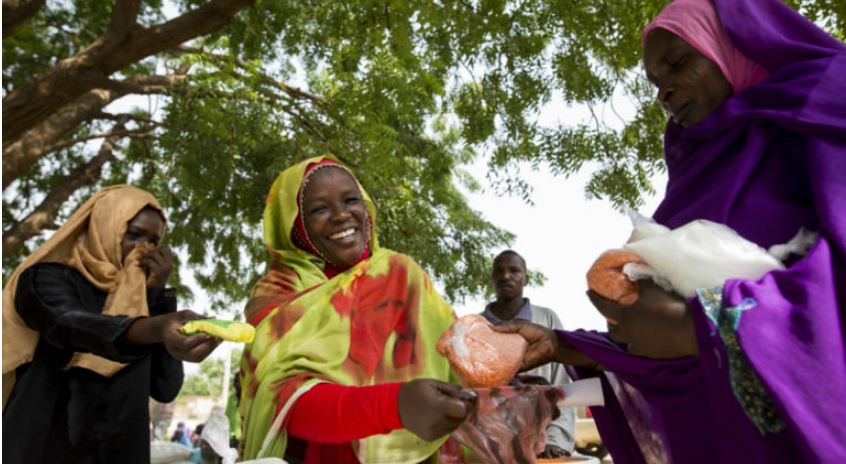 Tell us about the Global Panel's origin, mission, and work.
The Global Panel on Agriculture and Food Systems for Nutrition is comprised of an independent group of influential experts and leaders who hold or have held high office and who show strong personal commitment to improving nutrition. The Global Panel was formally established in August 2013 at the inaugural Nutrition for Growth Summit in London, and is funded by DFID.
While the world has seen some progress in improving nutrition and combatting hunger, virtually every country continues to face a nutrition crisis. Many nations continue to battle with double or triple burdens of malnutrition, and over-nutrition is rising globally. Without urgent action, malnutrition will pose an increasing threat to the world's health and economic stability.
The Global Panel is elevating the need for action by examining the multiple forces that impact our food systems today—including urbanization and climate change—and providing leaders with the tools and knowledge needed to enable healthier, higher quality diets for all.
Prior to the Global Panel's formation, little dialogue existed on how food systems and agriculture could be leveraged for nutrition. Panel members and other high-level leaders have lent their voice to help shift the nutrition narrative to a holistic food-systems approach. As champions of the Global Panel, they are leveraging their platforms to broaden the discussion about improving nutrition from a focus on nutrition-specific interventions—like micronutrient supplementation—to nutrition-sensitive ones as well.
We engage in in-country activities, such as high-level round table discussions, to encourage governments to think more about healthy diets in their policies. The Panel publishes evidence-based policy and technical briefs that provide policy recommendations to policy leaders in low- and middle-income countries; these resources help policy-makers design actionable policies that improve nutrition through food systems policy interventions.
Since 2013, the Global Panel has refocused discussions in nutrition to transforming food systems to deliver better nutrition through extensive coverage in major media outlets and high-level events around the world—including a multi-country launch of the Foresight report.
What is the biggest challenge the Global Panel faces in completing its mission?
The biggest challenge faced by the Global Panel is ensuring sustained political commitment to drive the implementation of policies and programmes to improve access to healthy diets in the medium- to long-term. In an increasingly complex and unpredictable political environment, nutrition can be easily overlooked. This makes it imperative for global leaders to be equipped with the tools and knowledge necessary to design effective policies to combat multiple manifestations of malnutrition.
The Global Panel helped launch two regional initiatives to catalyze high-level action for nutrition in Africa and South Asia. The African Leaders for Nutrition (ALN) and the South Asian Policy Leadership for Improved Nutrition and Growth (SAPLING) are bringing together regional leaders to translate political commitment into tangible impact. Both initiatives are applying the Global Panel's approach—encompassing diverse policies and interventions through agriculture, food systems, and other areas—to combat malnutrition in all its forms. These initiatives involve partners such as the African Development Bank, the John A Kufuor Foundation, the African Union, the Public Health Foundation of India, BRAC, and the Bill & Melinda Gates Foundation.
How does GDD fit into the Global Panel's work and mission?
The Global Panel and the Global Dietary Database's missions are complementary. Namely, we both seek to "improve the health of the poorest and most vulnerable populations in the world through improved diet." The Global Dietary Database is achieving this through collection of dietary intake data, which can then be used to inform and target policies and research. The Global Panel is using these data to recommend policies that will promote healthy, safe, and affordable diets for all.
How valuable do you consider collaboration and partnerships between organizations in this space to be?
Partnerships and multi-sectoral collaborations are essential for succeeding in our mission. Nutrition touches virtually every sector of the global development community—from health and agriculture to education and women's empowerment. The Global Panel engages partners and key stakeholders—whether government leaders or civil society organizations—to create multisector action for nutrition. Our high-level roundtable meetings in Ghana, Kenya, Nigeria, India, Bangladesh, and Pakistan have provided governments, civil society, and private sector actors with an evidence-based platform to step up and commit to improving nutrition.
To further increase our efforts towards more inclusive partnerships, the Panel earlier this year pledged its support to the UN Decade of Action on Nutrition, committing to continue to work with international and regional partners to foster changes in food systems that will shift dietary trends in the direction of better nutrition and improved health.
What are your hopes for the future of the Global Panel and the issues you are working to alleviate?
We are continuing our mission to improve access to healthy diets for all through a food systems approach through several activities. We will be releasing our second Foresight Report (Foresight 2.0), which will build on the first, presenting a policy focus to ensure sustainability in production of healthy diets for all as a means to improve everyone's quality of life. The Report will imagine what a 'Perfect Day' scenario could look like, and what policy actions might be needed to achieve this. This Report will use data from the Global Dietary Database.
We will also be launching several technical policy briefs. The next one would look at policy recommendations on trade and the following one at promoting food systems resilience in regions of conflict.
Finally, we will be launching a compendium which brings together recommendations that were in the first Foresight Report, and in our policy briefs, which will provide a valuable resource for policymakers in low- and middle-income countries. In addition, we are continuing to hold High-Level Roundtable Discussions in targeted low- and middle-income countries to strengthen knowledge about food systems policies.
Image: DFID