EAT Stockholm Food Forum: Global Panel worried over escalating rate of obesity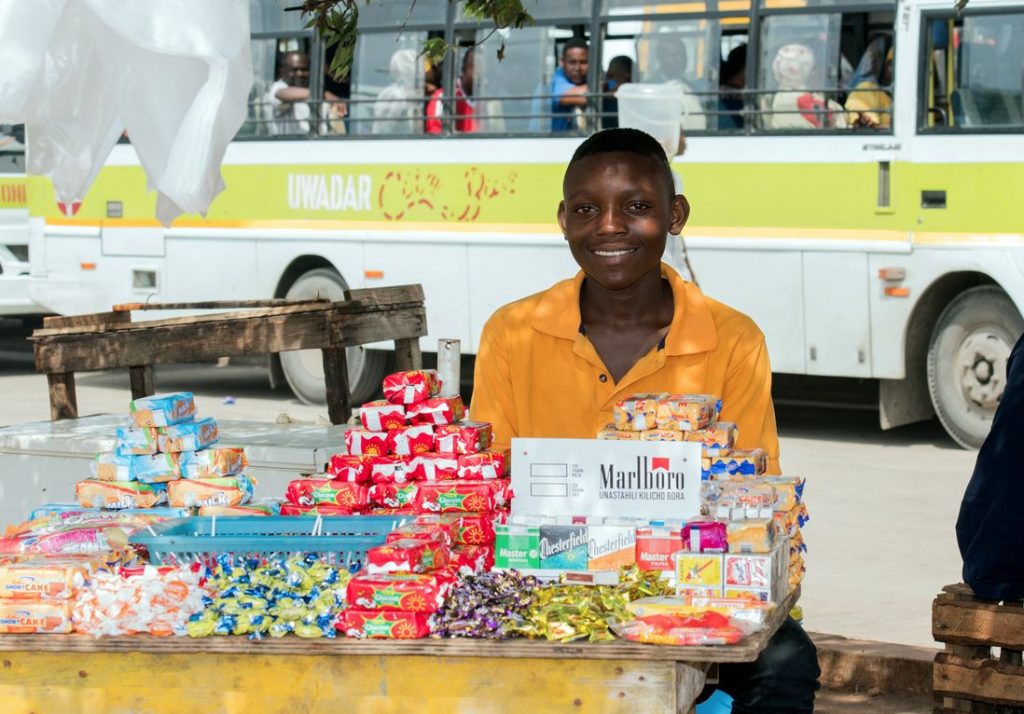 Orginal article in African Eye Report.
According to him, all over the world there is an increase in overweight and it is the problem that needs critical attention.
Mr. Arnold in an interview with this reporter at the just-ended EAT Stockholm Food Forum, said the challenges which are emanating from lifestyle, malfunctioning food system and eating habbits are going to store up problems in terms of diabities, non-communicable-diseases and public health generally.
Governments should try to arrange with private sectors in food proceesing and have policies are in place to ensure that poor diet outcomes are avoided, he admonished.
He added, currently major issues on the table of Global Panel Members are on urban diets, improving diets in the era of food markets transformations and acknowleding that diets are changing in a lot of countries for variety of reasons. He said the goal of Global Panel is to ensure that things are done in the right directions by advising governments and giving recommandations based on research.
Mr Arnold observed that, it is usually poor people who are mostly affected "Who are not eating particularly well" since sometimes healthier diets are more expensive hence they end up eating less good quality food. "It is not a simple matter to say avoid unhealthy diet it's about helping people have access to better quality diets."he noted. He advised that leaders focus on educating people on lifestyle specially in the urban areas where people opt for a lot of processed foods. There should be public policies in place to encourge people to opt for healthier diets and better health systems, he added. Fish and vegetables should be made available, attractive and affordable to encourage people consume it than unhealthy options.
Governments have to come in to play a role by having proper policies for labelling that, some products are just unhealthy and packaging must be clear that it is unhealthy, "Increasingly we have try to at least point it out to people and make sure thatthey are very aware of the consequences of the choices they are making."
Sandy Thomas, Director, Global Panel on Agriculture and Food Systems for Nutrition said the aim is to help inform and influence governments to  manage food systems so they deliver by healthier diets for all people in a more accessible and affordable way. She stated the reason Global Panel places emphasis on healthy diets is because there are various forms of malnutrition in Ghana and other developing countries particularly Sub-Saharan Africa and South Asia where there is undernutrition with staunty children under 5 with micro nutrients deficiency in diet, lack of ion, zinc etc. 
What the panel does is to look to the evidence available to help governments introduce policies that will help combat these forms of malnutritions and deliver healthy diets. She commended Ghana for making a lot of progress in a relatively short number of years by  managing to bring staunting in children under 5 down from above 30% to below20% but urged to go down further and also for the introduction of the school feeding programme which contributes to healthy diets in children. She advised that leaders should support informal markets to prepare healthier food so that people are offered a choice by making sure that markets have better sanitations, better storage for foods, they can offer more fruits and vegetables and foods doesn't have to be cooked in fat.
According to Global Panel's briefs for 2017, food systems are failing to deliver secure access to safe, high-quality diets for everyone.  In this context, it is essential to improve food environments so that they can deliver a range of benefits to improved nutrition, healthier populations, and more productive economies.
Nutrition is a new global priority, reflected in the current  Uited Nation's designated Decade of Action on Nutrition. In the 2016 Foresight report of the Global Panel on Agriculture and Food Systems for Nutrition laid out the scale of the crisis which uncovered that more than three billion people around the world are currently affected  by malnutrition as a direct impact of low-quality diets.
More than two billion have insufficient vitamins and minerals, and incidences of overweight and obesity are growing in every region. The latter are of particular concern, being responsible  for the rise of diet-related non-communicable diseases (NCDs), including Type 2 diabetes, cardiovascular disease and certain forms of cancer. The challenge for policymakers around the world is to implement the policies and actions that are needed to 'fix' today's food systems, which are failing to deliver secure access to safe,  high-quality diets for everyone.
In this context, it is essential  to improve food environments so that they can deliver a range  of benefits: improved nutrition, healthier populations, and more productive local economies.
The Global Panel's Foresight report emphasises that high-quality diets can only be achieved by implementing coordinated, nutrition-enhancing policies across the whole food system.  Such actions represent a way for nations around the world to  use quality diets as a key policy entry point for tackling all forms of malnutrition, from persistent undernutrition to overweight and obesity.
The bottom line is that today's food systems are failing to  drive improvements in nutrition; and, without decisive action, malnutrition will continue to grow in scale and impact.  This will have severe implications for health. The risk factors associated with low-quality, less nutritious diets already pose  a greater risk to health than unsafe sex, alcohol, drug and  tobacco use combined. 
By Maame Agyeiwaa Agyei
Photo Credit: GSGarrett/GAIN