Achieving Nutrition Security: A call for leadership, partnership, and investment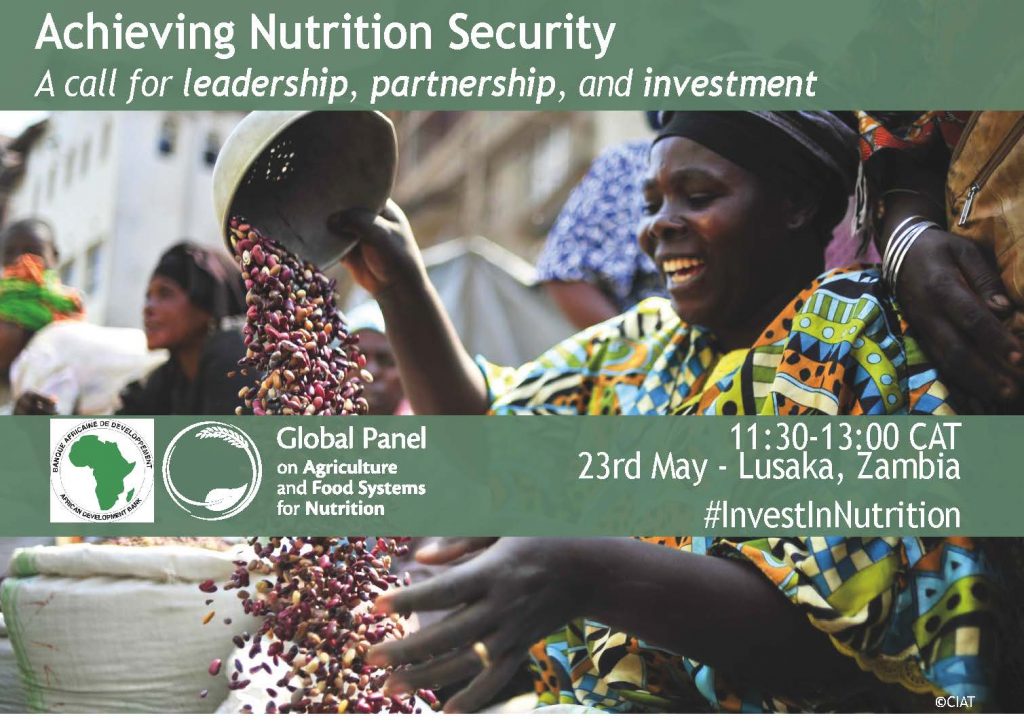 | | |
| --- | --- |
| Watch Bill Gates welcoming the formation of the ALN and its potential impact through increased nutrition investments | Watch Kofi Annan praising the effort while highlighting the role agriculture can play in defeating malnutrition |
---
The event, "Achieving Nutrition Security: A call for leadership, partnership, and investment", took place on the opening day of the AfDB Annual Meeting on Monday, 23 May from 11:30 – 13:00
Host of the event, Dr. Akinwumi Adesina, President of the AfDB, outlined the formation of the African Leaders for Nutrition (ALN), which will bring together leaders from across the continent to champion and increase investment in nutrition. Panellists and remarks included:
H. E. Kofi Annan, Chair of the Africa Progress Panel, former Secretary-General of the UN and Nobel Laureate
H. E. John Kufuor, Former President of Ghana and Global Panel Co-Chair
Jamie Cooper, Chair and President, Big Win Philanthropy
Zouera Youssoufou, Chief Executive Officer, Dangote Foundation
The African Development Bank's annual meeting provides a critical opportunity to build on the growing commitment to nutrition, while continuing to rally the global community around a Nutrition for Growth effort focused on strengthening political and financial commitments to nutrition. The inclusion of nutrition on the Annual Meeting's agenda makes a statement to participants that nutrition is not just a health issue, but it contributes to determining the economic future of the continent, and action is needed to drive progress.
A discussion moderated by Ms. Uduak Amimo, Royal Media Services, focused on the economic case for nutrition investment; the opportunity for cross-sector partnerships; and the critical need for political leadership to meet two of the AfDB's 'High 5' priority areas, 'Feed Africa' and 'Better Quality of Life,' as well as the Sustainable Development Goals and the World Health Assembly Global Nutrition Targets.
The 23 May event in Lusaka builds on the "Invest in Nutrition" event held on April 17, 2016, in which global development leaders gathered around the World Bank Spring Meetings in Washington, D.C. to launch the first-ever investment framework for nutrition and lay out research from a new ground-breaking study that gives policymakers and advocates a roadmap for how the world can accelerate progress against malnutrition.
Photo gallery: