Transforming food systems for healthy diets & improved nutrition in Latin America and the Caribbean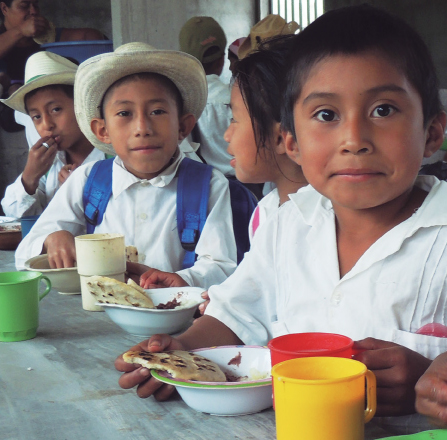 A Regional Symposium on Sustainable Food Systems for Healthy Eating, held on 5-7 September 2017 in San Salvador, El Salvador, put into sharp focus the challenges and opportunities in shaping sustainable and healthy food systems in Latin America and the Caribbean. The multi-sector forum shared concrete solutions, successful experiences and lessons learned about the process of recreating sustainable, equitable and inclusive food systems in the region. Organized by the Food and Agriculture Organisation of the United Nations (FAO) in collaboration with the Pan-American Health Organization (PAHO) and the World Health Organization (WHO), the Symposium was an activity hosted under the "Decade of Action on Nutrition" and was a regional follow up to the 2014 Second International Conference on Nutrition (ICN2), and its Rome Declaration and Framework for Action.
The symposium addressed two disparate and co-existing trends of the malnutrition spectrum in the region: increasing undernutrition and obesity prevalences, both of which are rooted in poor diet. After decades of progress, the total number of persons that suffer from hunger in Latin America and the Caribbean increased in 2016: approximately 42.5 million people did not have enough food for their daily caloric needs – a 6% increase equivalent to 2.4 million additional undernourished persons. At the same time, overweight and obesity emerged as a major problem across the region, with more than 7% of under five year olds now classified as overweight or obese, and 58% or 360 million people affected by adult overweight, according to the 2016 and 2017 Panorama of Food Security and Nutrition in Latin America and the Caribbean reports.
Losing the fight against hunger and overweight is particularly alarming, argued Julio Berdegué, FAO regional representative for Latin America and the Caribbean, given the leadership role at a global level that the region had previously held: comprehensive public policies tackling hunger had managed to lift 26 million people from a state of food insecurity from 1990 until last year. During this period, demographic, economic, technological, and cultural changes have been transforming the foods people eat as well as the ways they are produced, processed, marketed, distributed, and consumed.
While this transformation has been instrumental in reducing poverty in many countries in the region, it has also had profound adverse effects. Latin America registers sales of a staggering 129 kg of ultra-processed foods per capita per year – and a considerable increase in the intake of foods with high sugar, salt, and fat content. This unprecedented increase in the consumption of these foods contributes to the rapid rise in obesity in most countries in the region. "The problem is that this change has occurred without sufficient and efficient public policies, guided only by the rules of the market. Today we have to re-govern our food systems to assure that we improve the health of our population," explained Berdegué.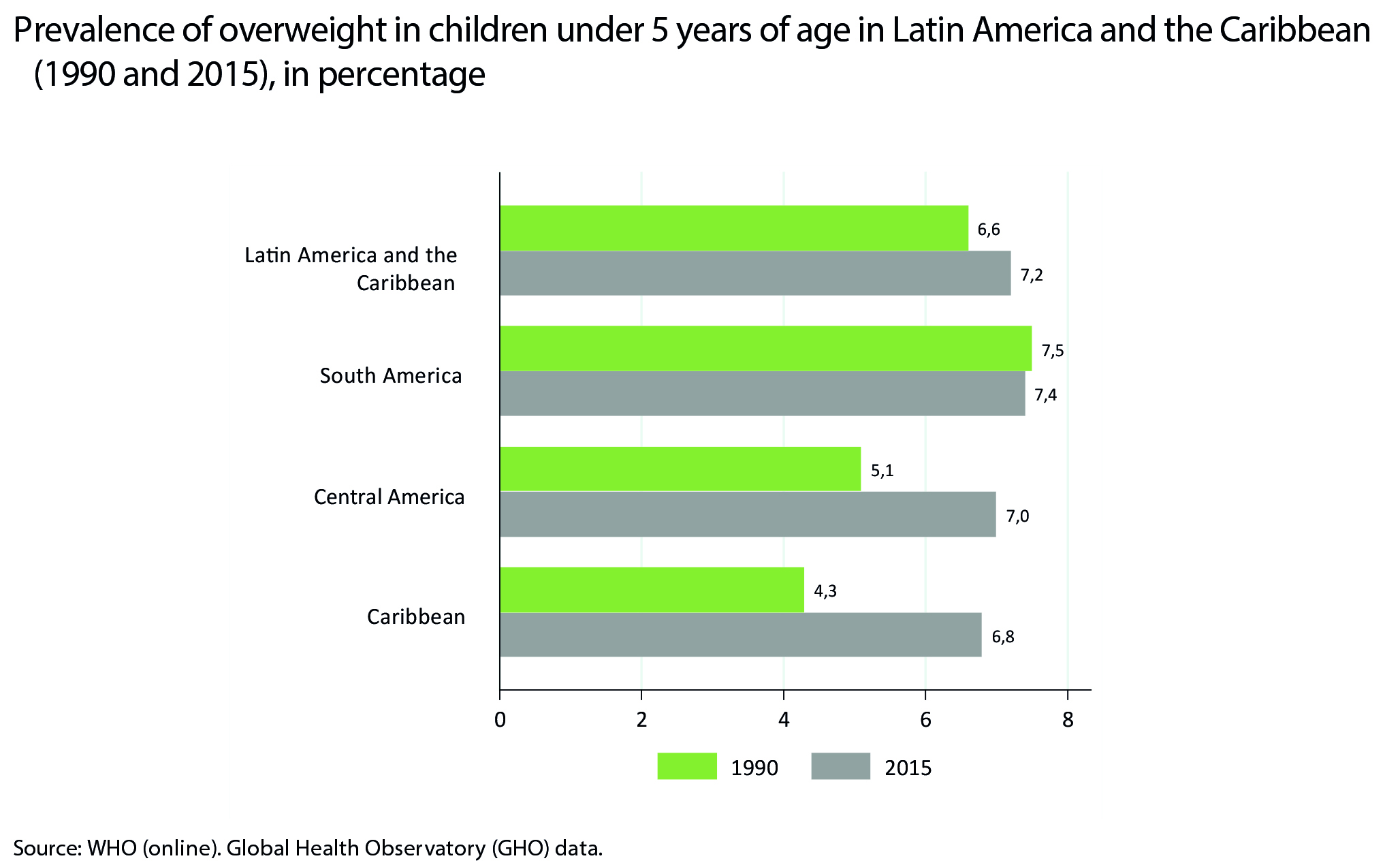 The regional symposium aimed at identifying the key elements that should be part of an equitable, inclusive and sustainable food system to end all forms of malnutrition in Latin America and the Caribbean. To this effect, FAO called for regional policies to address hunger and obesity, the lack of access to nutritious food, and poor eating habits. As a recent Global Panel policy brief shows, the food environment plays a critical role in shaping people's dietary choices and nutritional status. To reverse current trends, regional policies should aim to strengthen food systems that generate good health and well-being, and transform the food environment in a way that promotes greater diversity, availability, affordability and safety of nutritious foods. Emphasis was placed on policies that promote the production of vegetables, nuts and dairy products, complemented by trade incentives, regulations such as taxes on sugary drinks, labeling laws and legislation that require producers to guarantee foods that do not make consumers ill, especially the most vulnerable.
Addressing all forms of malnutrition in Latin America and the Caribbean is a precondition to meeting the Sustainable Development Goals by 2030. A food systems and nutrition approach that tackles both the causes and the effects of undernutrition and obesity/overweight in the region is imperative. The symposium called for investing in healthy food systems and prioritising investment policies that directly link food systems with nutrition policies and programmes as an essential first step toward tackling malnutrition in all its forms.
In addition to the Symposium in Latin America and the Caribbean, FAO, together with its partners, has organised regional symposia in Asia and the Pacific and in Africa in November 2017, as well as in Europe and Central Asia, and in the Near East and North Africa in December 2017, with a view to bring out specificities and commonalities across regions and bolster a policy dialogue on food systems transformation for improved nutrition within and across regions.
Photo: © FAO/Vanessa Baldassare